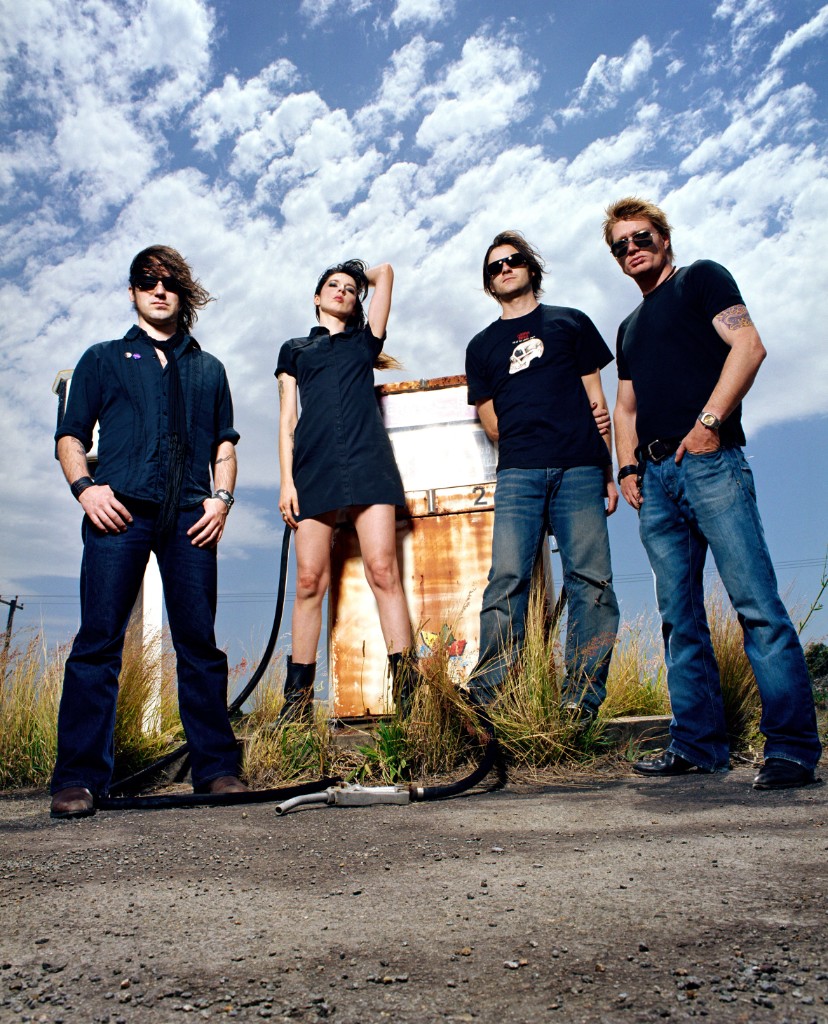 The National Live Music Awards are thrilled to announce the first Live Legend inductees, Magic Dirt. The group will be presented with the award as part of the Brisbane Gala of the NLMAs on 6th December 2018.
Since forming in 1991, the Geelong band, who in their early days were known as The Jim Jims, have released no less than 8 studio albums and 5 EPs.
This included the groundbreaking and ARIA award nominated Life Was Better (1994), with unforgettable tracks like "Ice" and "Amoxycillin", whose success proved this was going to be a band that stuck around. And stick around they did, touring relentlessly for some 18 years, both proving a fixture of the Australian Music scene and an influential force that forged the path for a generation of rock bands behind them.
Tracks like "Dirty Jeans", "Plastic Loveless Letter", "She-Riff" and "White Boy" became a fixture of radio playlists, Australian record collections and the band's setlists – including in the shows that were originally touted as their final sets, as part of the 2010 Big Day Out Festival. After the tragic passing of founding member and band linchpin Dean Turner in 2009, the band went on an indefinite hiatus.
The award coincides with the band's first major tour in some 8 years, playing shows as part of the Hotter Than Hell series of shows, with comrades Jebediah, 28 Days, Bodyjar, Spiderbait and Shihad, as well as planned 2019 appearances at events like Twilight at Taronga with You Am I, and the Golden Plains festival.
Raul Sanchez of Magic Dirt says of the award, "We were and are primarily a live band, and as much as we love our recordings, we lived to hit the road and play live to a sweaty audience, that came to see some chaos, noise and the beautiful spontaneous magic that occurs when musicians put their souls on the line. It doesn't get much better than that. It is a great honour for us to receive recognition for that, a recognition that we want to share as a tribute to our wonderful friend and bandmate Dean Turner and our awesome fans. Thank you."
The band will be presented with the award, accompanied by a number of surprise guests, at The Triffid in Brisbane on 6th December, with the ceremony being live streamed internationally through Netgigs. The band will close the ceremony with a special live performance.
Director of the National Live Music Awards, Larry Heath, said of the announcement, "to say Magic Dirt have been an integral part of the Australian Live Music scene over the past 30 years is an understatement. There are so many artists who would say that Adalita, Dean, Adam and Raul paved the way for their own careers. And few forget their first Magic Dirt gig."
"But their live tenure goes beyond Magic Dirt; this award also recognises the incredible live reputation that Adalita has developed for herself as a solo artist, the incredible drum work of Adam Robertson, Raul's work in River of Snakes, Midnight Woolf and The Ape (and a few may even remember Muffcake), and of course the late, great Dean Turner, whose passing in 2009 signalled the end of one of the greatest bands in Australian rock history. But thankfully that wasn't the end of the story."
"We're honoured to be able to pay tribute to Magic Dirt at the NLMAs. A band who so many rising stars look up to, and a group who remain as important and influential now as they were at the peak of their career."
Accompanying the band with live performances at the Brisbane gala will be rising stars themselves (and one of the most talked about acts at BIGSOUND) Pink Matter, alongside 2018 nominees BUGS, Timothy James Bowen and Alice Ivy, with more performers, special guests and presenters to be announced in the coming weeks.
A strictly limited number of GA tickets are available at nlmas.oztix.com.au, with $5 from every ticket going to Support Act, and donations taken at all venues. Those who miss out can watch the live stream through event partners Netgigs. In addition to the gala in Brisbane, tickets are available now to satellite events in Melbourne, Adelaide, Canberra, Perth, Darwin, Hobart and Wollongong. Lineups for these parties will be revealed next week.
The National Live Music Awards are presented by the official ticketing partner of the NLMAs, Oztix and the official Beer of the NLMAs, Panhead Custom Ales with additional national sponsorship from APRA AMCOS, Jameson and Sandberg Guitars. State and Territory Sponsorship has been provided by Brisbane City Council, Music NSW, City of Wollongong, City of Adelaide and the Queensland Music Festival. The National Media Partners for the NLMAs are The Music Network. The state and territory Media Partners are 4ZZZ (QLD), RTR FM (WA), Edge Radio (TAS), 2SER (NSW), Foldback Magazine (NT), SYN Media (VIC) and Radio Adelaide (SA). Additional Support has been provided by Audio-Technica and Netgigs, who will be live streaming the Brisbane event to the world.
For more details about all the nominees head to NLMAs.com.au.
NATIONAL LIVE MUSIC AWARDS GALA
Where: The Triffid, Brisbane
When: 6th December 2018 from 7pm
Who: Magic Dirt, Alice Ivy, Timothy James Bowen, Pink Matter and BUGS – With more to be announced!
How: Limited GA Tickets available through nlmas.oztix.com.au.
—–
ABOUT THE NATIONAL LIVE MUSIC AWARDS
Now in its third year, the National Live Music Awards is a celebration of Australia's diverse and burgeoning live music scene, awarding over 60 trophies to venues, events, musicians and industry professionals in both state focused and national categories. With 100 judges, 11 board members, this year the awards will be broadcast live on Netgigs, with the gala event in Brisbane and additional showcase events in Perth, Adelaide, Wollongong, Canberra, Hobart, Darwin and Melbourne. The awards will be held on 6th December 2018.
ABOUT MAGIC DIRT
For more about the band, including their Hotter Than Hell dates, head to magicdirt.com
ABOUT ALICE IVY
For more about Alice Ivy head to aliceivymusic.net
ABOUT TIMOTHY JAMES BOWEN
For more about TJB head to timothyjamesbowen.com
ABOUT BUGS
For more about BUGS head to facebook.com/bugsbrisbane/
ABOUT PINK MATTER
For more about Pink Matter head to pinkmatterband.com