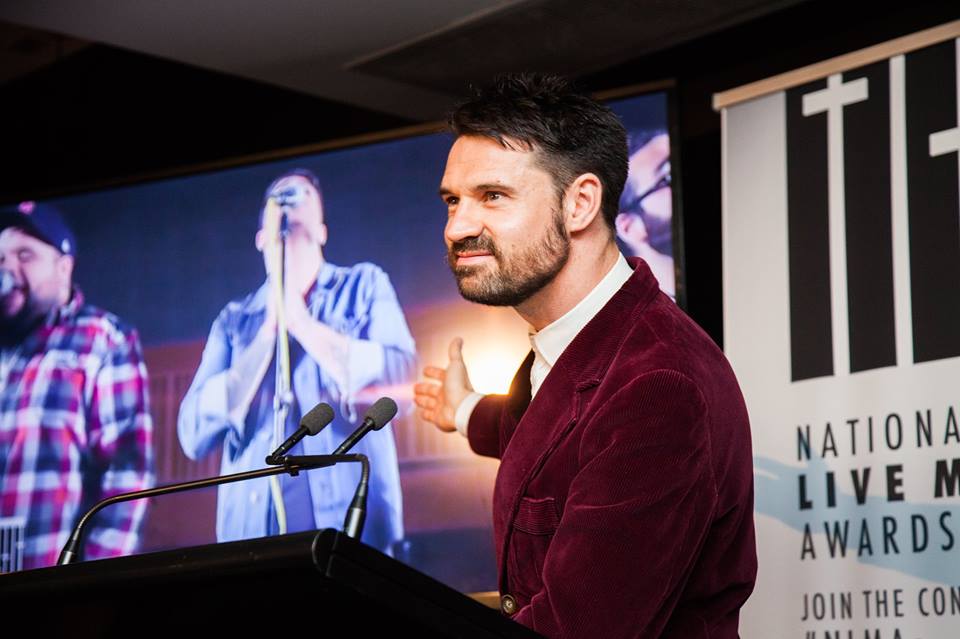 Live music online platform NETGIGS will stream the gala ceremony of this year's National Live Music Awards (NLMAs), allowing viewers from around the world to experience the event free of charge.
The news coincides with the announcement by event organisers Heath Media that NETGIGS has come on board as a sponsor of the 2018 awards.
Now in its third year, the NLMAs are Australia's only dedicated celebration of contemporary live music. The nominees represent the very best of our country's music scene across 55 national and state based categories, including acts such as Camp Cope, Baker Boy, Amy Shark, A.B. Original, Stella Donnelly, Gang of Youths and West Thebarton.
The awards take place simultaneously in eight Australian cities on the evening of Thursday December 6, spearheaded by the gala event in Brisbane that NETGIGs will beam to the world in high definition video and audio via its website. With seminal performances from some of Australia's finest acts, the live stream promises to be something quite special.
NETGIGS founder and CEO Joe Mac sees this as another important development in what has been a very big year for the South Australian company, having only officially launched their innovative online service a matter of months ago.
"This announcement builds on last month's Bigsound Tech Showcase in Brisbane, where NETGIGS was one of eight finalists selected from around Australia to present," he said.
The NLMA red carpet gala will be held at The Triffid in Brisbane, with satellite events held simultaneously in cities around the country. Anyone with an internet connection will be able to experience the Brisbane ceremony for free via the NETGIGS stream.
Joe Mac is excited about this new opportunity for the online service: "NETGIGS is all about promoting Australian live music and that's exactly what these awards celebrate. We are honoured to be able to bring this fantastic gala event to the world."
Details:
WHAT: National Live Music Awards gala ceremony in Brisbane
WHEN: Thursday December 6
LIVE STREAM: www.netgigs.com