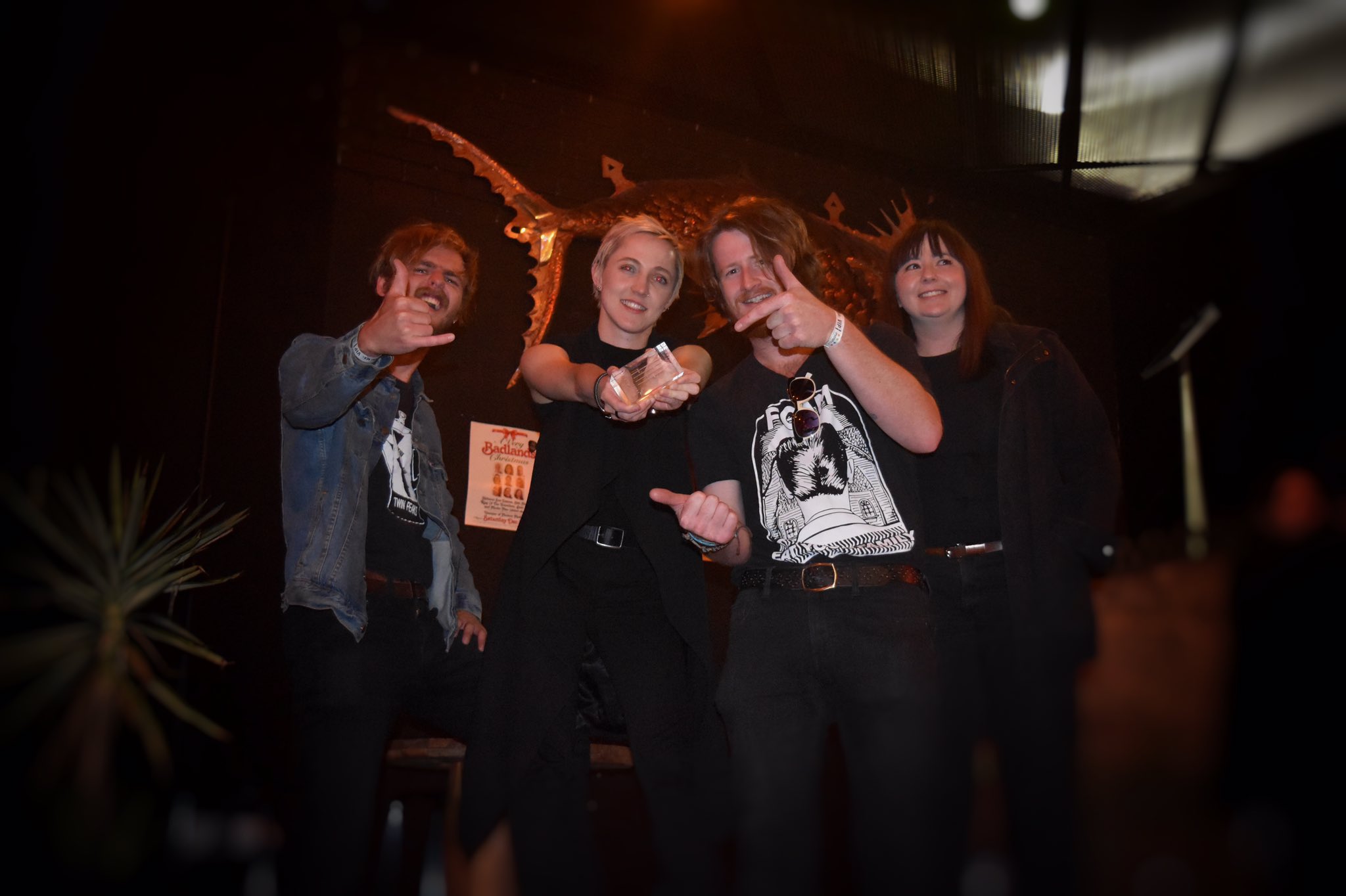 Following three weeks of nominations through media partners The Music Network, today the National Live Music Awards are excited to reveal the 10 nominees who make up each of the awards' two people choice categories – Best Live Act and Best Live Voice. 
This year's People's Choice nominees include a number of first time nominees including Dean Lewis, Electrik Lemonade, Rackett, thando and Timothy James Bowen. Meanwhile, Ball Park Music see a nomination for Best Live Act – a category they won in 2016. Will they reclaim the trophy? They join the likes of WAAX, Stella Donnelly, Sampa The Great, Mojo Juju, Angie McMahon and more who can add an extra nomination to those announced earlier this month.
2018 PEOPLE'S CHOICE NOMINEES
BEST LIVE ACT OF THE YEAR 
Presented by The Music Network
A Swayze and the Ghosts
Ball Park Music
Dean Lewis
Ecca Vandal
Electrik Lemonade
Hockey Dad
Mojo Juju
Rackett
Sampa The Great
The Cat Empire
BEST LIVE VOICE OF THE YEAR
Alex The Astronaut
Amy Shark
Angie McMahon
Carla Geneve
Harry James Angus
Kira Puru
Marie Devita (WAAX)
Stella Donnelly
thando
Timothy James Bowen
Voting is now open through The Music Network and at the official National Live Music Awards website, NLMAs.com.au, and closes at 10pm AEST on Wednesday 14th November. Everyone who votes goes in the draw to win a double pass to the show in their state or territory. And everyone who attends the event on 6th December has a chance to win a prize of their own courtesy of Audio-Technica.  
To vote, head to nlmas.com.au or themusicnetwork.com. The National Live Music Awards are being held on 6th December 2018 in Wollongong, Melbourne, Hobart, Adelaide, Perth, Darwin and Canberra with the Gala being held in Brisbane. Tickets are available now through Oztix with proceeds going to Support Act.
The National Live Music Awards are presented by the official ticketing partner of the NLMAs, Oztix and the official Beer of the NLMAs, Panhead Custom Ales with additional national sponsorship from APRA AMCOS, Jameson and Sandberg Guitars. State and Territory Sponsorship has been provided by Brisbane City Council, Music NSW, City of Adelaide and the Queensland Music Festival. The National Media Partners for the NLMAs are The Music Network. The state and territory Media Partners are 4ZZZ (QLD), RTR FM (WA), Edge Radio (TAS), 2SER (NSW), Foldback Magazine (NT), SYN Media (VIC) and Radio Adelaide (SA). Additional Support has been provided by Audio-Technica and Netgigs.