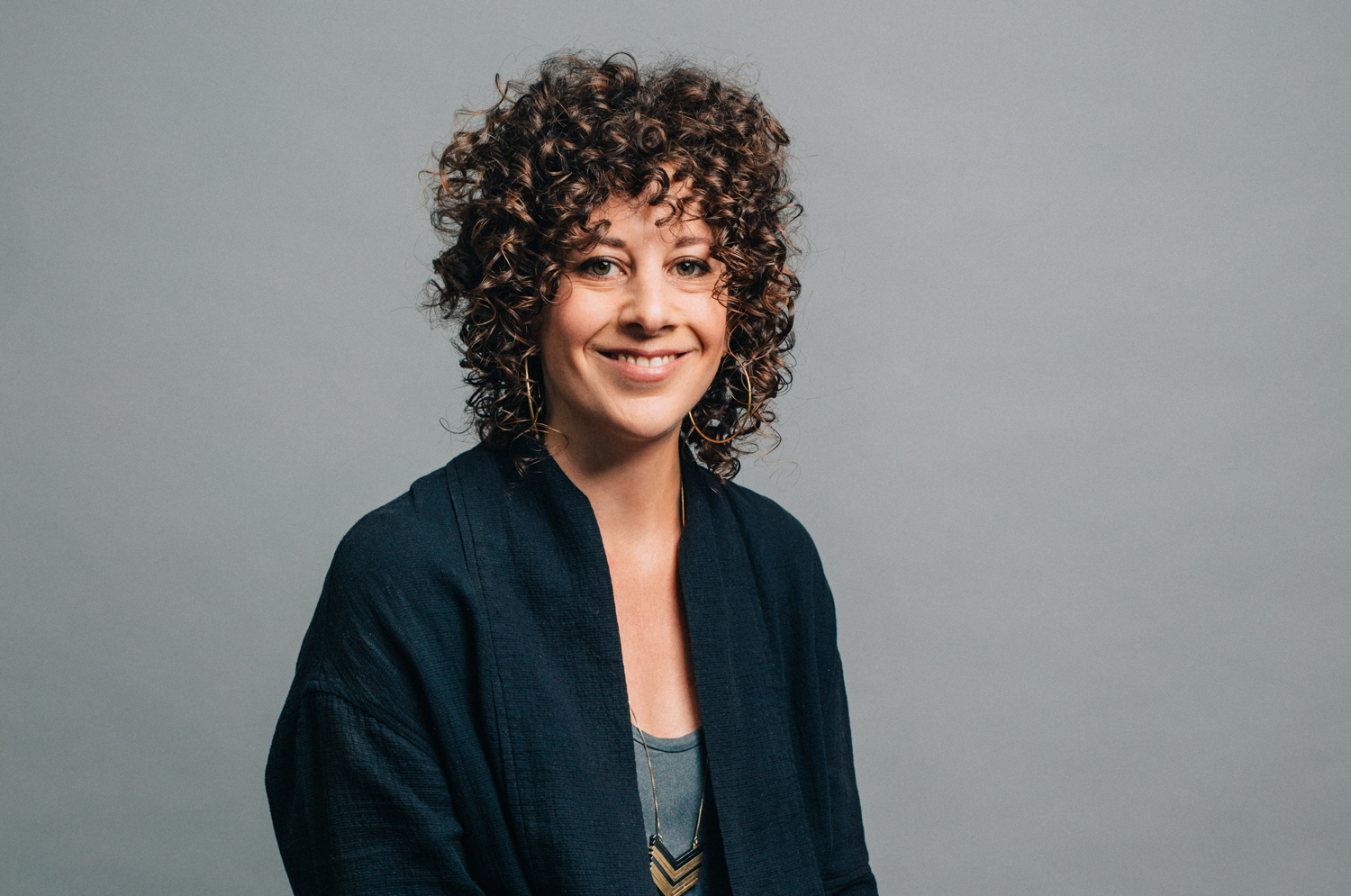 After two years off, the National Live Music Awards (NLMAs) is set to return with eight simultaneous FREE events around Australia on 11th October 2023.
Today at a press conference at Stranded during BIGSOUND in Brisbane, the nominees were revealed, alongside the first confirmation of the event's participating venues, sponsors, and the 2023 Live Legends recipients. 
And it's the "Kings" who lead the nomination pool this year, with NT rockers King Stingray and VIC's international pysch rock stars King Gizzard and the Lizard Wizard, enjoying six nominations each. 
For King Stringray, that includes Best Live Act, Best Live Voice (Yirrŋa Yunupiŋu), and Best Live Guitarist (Campbell Messer). Meanwhile, King Gizzard see nominations for Best Live Act, Guitarist (Joey Walker), Bassist (Lucy Harwood), Drummer (Michael Cavanagh), and Best Indie/Rock/Alternative Act.
Sitting behind them on five nominations are Electric Fields, who have already won seventrophies to date at the awards, four for Genesis Owusu and ACT rock outfit Glitoris, and three nominees a piece for Amyl and the Sniffers, RVG, Ngaiire, St. Jerome's Laneway Festival, Cash Savage and the Last Drinks, and Camp Cope. 
Camp Cope – who received nominations for each member of the group – are no strangers to the awards, having won four trophies in the past, but this may mark the final time the three musicians will be nominated for their live work in the project, with them calling it quits earlier this year. Another group in that boat are WAAX, who previously won Best Live Act in QLD in 2019 (check). This year they're once again nominated in that category, as well as Best Live Voice in QLD for Marie DeVita.
The awards are excited to debut a new industry award this year, Best Stage & Light Design Presented by Novatech. This award goes to the people behind the scenes who designed the stage and lighting you saw on the tours of Gang of Youths, Genesis Owusu, Rüfüs Du Sol, Tame Impala, and Vera Blue in recent years. 
In addition to the Best Lighting and Stage Design presented by Novatech, there's been two awards added to the genre categories, which return for the first time since the 2019 event: Best Folk Act and Best Punk/Hardcore Act presented by HEAVY. HEAVY will also be presenting the newly named "Hard Rock or Heavy Metal" prize. 
At today's event in Brisbane it was also announced that the event's "Live Legends" recipients would be extended each year to include both an artist and an industry member, to celebrate their career (so far) and contributions to the live music sector. Joining past recipients Magic Dirt (2018) and Deborah Conway (2019) will be iconic group Yothu Yindi, and Frontier Touring's Susan Heymann. 
Yothu Yindi's career has spanned multiple decades, with hit albums and singles including "Treaty", "Djapana (Sunset Dreaming)", "Tribal Voice", "Timeless Land", "World Turning" and more. So popular were the group, Nirvana opened for Yothu Yindi at the Big Day Out (or at least that's how the band's drummer Dave Grohl described the lineup).

They've been nominated for 12 ARIA Awards and won eight. Stalwarts of the Indigenous music scene in Australia, Yothu Yindi have toured the globe, winning fans across the US, Europe, and the Pacific, and performing all across Australia in between, including with Midnight Oil, Paul Kelly, Neil Young, and Santana. In 2012 they were inducted alongside the greats of Australian music into the ARIA Hall of Fame, and now they join the National Live Music Awards' own Hall of Fame as Live Legends.

Yothu Yindi will be inducted at an event still to be determined.
Susan Heymann has been working in the international concert business for 20 years, with experience in touring and promoting contemporary music from local and global artists, across Australia and New Zealand. Susan began her career as an intern at Chugg Entertainment and worked as a Tour Coordinator and Marketing Manager, before taking on a leadership position in the business, managing the touring team (including marketing, PR, ticketing, and production specialists), securing new business opportunities, and planning for the future of Chugg Entertainment.

When Chugg Entertainment entered into an exclusive joint venture arrangement with Frontier Touring (part of the Mushroom Group) in 2019, Susan continued in her role as the Managing Director of Chugg Entertainment, and also began collaborating with the broader Frontier Touring team and other parts of the Mushroom business on various projects, including programming and helping to produce a number of television and streaming properties developed as a response to the global pandemic.

In March 2022, Mushroom Group and AEG Presents announced a new leadership structure for Frontier Touring, where Susan moved into the role of COO of Frontier Touring, with a focus on artist relations, creative and content development for the business.

Susan Heymann will be inducted in Sydney. 
Additional industry members around the country will be acknowledged for their support of the live music sector with "The NLMA". The event's industry achievement award that has previously been awarded to Sounds Australia (2016), Live Music Office (2017), Girls Rock! Australia (2018), and Leanne De Souza (2019), moves from a national award to a State/Territory prize, with eight recognitions made around the country. These winners have already been decided, but won't be revealed until October 11th.
Public voting for the four other state and territory awards – Best Live Act, Voice, Event, and Venue are all now open at nlmas.com.au. 
MMAD – or Musicians Making a Difference – return this year with the award we debuted in the hybrid digital/physical 2020 awards. They are an Australian charity that transforms young lives through music. MMAD uses the power of music and mentoring to inspire young people to overcome adversity so that they can live their potential.

The trophy is awarded to an inspiring artist or organiser who has created positive social change through music in Australia. The nominees this year are: Baker Boy, Big hART & Songs for Freedom, Prinnie Stevens, G Flip, and Josh Pyke. MMAD honours these music industry creatives for their inspiration and change they have made in Australian communities, harnessing the power of music to make a positive difference in our world.

More details about these nominations can be found amongst the nominations list below. 
This year, the live event is doing away with its traditional gala, and hosting eight intimate events around the country – each of which will award the trophies to the winners of that state and territory – so if the winner of Best Live Country Act is from your state, chances are they'll be awarded it at the show in that city. This means there'll be plenty of surprises – and with limited capacity rooms, we expect tickets will go fast. 
On today's announcement, Founding Board Member Damian Cunningham said, "What a welcome sight it is to see the host of nominees for this year's National Live Music Awards! The awards are here to honour all those amazing artists, bands and individuals who have made your live music industry one of the best in the world. We look forward to welcoming nominees, industry and the public to our events around the country in October to find out who wins."
The intimate venues set to host the awards on 11th October are:
Darwin Railway Club – Darwin, NT
Jive – Adelaide, SA
Music Market – Melbourne, VIC
Simple Complex – Hobart, TAS
Stranded – Brisbane, QLD
The Bird – Northbridge, WA
The Great Club – Sydney, NSW
UC Hub – Canberra, ACT
Only 50 strictly limited free tickets to each event are available now at nlmas.oztix.com.au. After these tickets are exhausted, the only way to join us is by voting for your favourite artists, venues, and events in your State or Territory – with public voting open now until September 19th at nlmas.com.au. Every vote goes into the draw to win tickets to the show.
Each event will have multiple performances, the local state and territory awards handed out, and a number of surprises! Those details will be revealed closer to the date.
The National Live Music Awards are possible thanks to the support of our national ticketing partners Oztix, Live Event Logistics, Creative Hobart, City of Adelaide, Adelaide UNESCO City of Music, Novatech, Music Victoria, and MMAD (Musicians Making a Difference).
We also thank the support of our merch partners Red Octopus, our PR partners at beehive, and our media partners The Music, HEAVY, 2SER, 4ZZZ, BMA, Edge Radio 99.3FM, Three D Radio, RTR FM, and SYN. Media partners will also have ticket giveaways – so look and listen out for them. 
The NLMAs thanks Stranded and BIGSOUND for welcoming us this week for the announcement. Don't miss these nominees playing BIGSOUND this week: Charm of Finches, Full Flower Moon Band, Southeast Desert Metal, and The Empty Threats.
NATIONAL LIVE MUSIC AWARD NOMINEES – 2023
2023 Live Legend Inductees
Yothu Yindi
Susan Heymann
National Awards
MMAD – Musicians Making a Difference Award
Presented by MMAD
Baker Boy
For his work in celebrating the Yolngu language through music and connecting First Nations young people in remote communities to their potential.
Big hART & Songs for Freedom
For their advocacy work in raising awareness of the disproportionate incarceration rates of Aboriginal children in Australian prisons through their national touring production.
Prinnie Stevens
For celebrating the historic power of the female voice and the transformation of pain into music through her album and stage show, 'Lady Sings The Blues'
G Flip
For their advocacy work in encouraging conversation about gender identity.
Josh Pyke
For championing indigenous languages through music in primary schools while raising funds through Busking for Change.
Best Live Act
Amyl and the Sniffers
King Gizzard and the Lizard Wizard
Electric Fields
King Stingray
Genesis Owusu
Best Live Voice
Cash Savage
Ngaiire
Romy Vager (RVG)
Yirrŋa Yunupiŋu (King Stingray)
Zaachariaha Fielding (Electric Fields)
Best Live Guitarist
Andrew Glitoris (Glitoris)
Chloe Dadd (May-a, Peach PRC, Solo)
Joey Walker (King Gizzard and the Lizard Wizard)
Roy Kellaway (King Stingray)
Sophie McComish (Body Type)
Best Live Bassist
Kelly-Dawn Hellmrich (Camp Cope)
Lucas Harwood (King Gizzard)
Nick Finch (Cash Savage)
Steele Chabau (Butterfingers, James Johnston, Katie Noonan and more…)
Zoe Hauptmann (Missy Higgins, Ian Moss, Troy Cassar-Daley and Phil Jamieson)
Best Live Drummer – The Sheddy
Sarah Thompson (Camp Cope)
Michael Cavanagh (King Gizzard and the Lizard Wizard)
Lewis Stiles (King Stingray)
G Flip
Dobby
Best Live Instrumentalist
Kirsty Tickle (Party Dozen)
Laura Jean
Lyndon Blue
Monique Clare
William Barton
Best Live Photographer
Presented by beehive
Jess Gleeson
Jordan Munns
Ruby Boland
Samuel Graves
Tashi Hall
Best Live Journalist
Ellie Robinson
Mikey Cahill
Sosefina Fuamoli
Will Oakeshott
Zara Richards
Best Live Event
Presented by The Music
Byron Bay Bluesfest
Dark Mofo
Meredith Music Festival
St Jerome's Laneway Festival
Tamworth Country Music Festival
Best Stage & Light Design
Presented by Novatech
Gang of Youths – Emile Frederick, Nathan Taylor and Louis Oliver
Genesis Owusu – Alex McCoy and Pat Santamaria
Rüfüs Du Sol – Matthew Smith and Alex 'Katzki' George
Tame Impala – Rob Sinclair
Vera Blue – Nathan Dagostino, Nicholas Beachen and Rachael Johnston
Best International Tour
Presented by Live Event Logistics
Angel Olsen – Big Time Tour 2023 – Supersonic
Ed Sheeran – + – = ÷ x Tour – Frontier Touring
Harry Styles – Love on Tour – Live Nation
Nick Cave and Warren Ellis – Australian Carnage Tour – Supersonic
Sleaford Mods – AUS Tour 2023 – Handsome Tours
Genre Awards
Best Indie/Rock/Alternative Act
Ball Park Music
Cash Savage and the Last Drinks 
DMA'S
King Gizzard and the Lizard Wizard
RVG
Best Hip Hop Act
1300
Baker Boy
Barkaa
Genesis Owusu
Tkay Maidza
Best DJ/Electronic Act
Elle Shimada
Lastlings
Rüfüs Du Sol
SLUMBERJACK
Tijuana Cartel
Best Hard Rock or Heavy Metal Act
Presented by HEAVY
C.O.F.F.I.N
Glitoris
Polaris
Rocky's Pride & Joy 
Voyager 
Best Pop Act
Amy Shark
Electric Fields
Peach PRC
Thelma Plum
Vera Blue
Best Punk/Hardcore Act
Presented by HEAVY
Amyl and the Sniffers
Cable Ties
Pinch Points
Private Function 
Sly Withers
Best Folk Act
Ben Salter
Charm of Finches
Emily Wurramara
Melody Pool
Naomi Keyte 
Best Blues & Roots Act
Fools 
Hussy Hicks 
Jack Biilmann & The Black Tide 
Sweet Talk
The Teskey Brothers
Best Country Act
Caitlin Harnett & The Pony Boys 
Hana and Jessie-Lee's Bad Habits
Mark Curtis and the Flannelettes
Siobhan Cotchin
The Weeping Willows 
Best R&B or Soul Act
Budjerah 
Emma Donovan and the Putbacks
Mo'Ju
Ngaiire
THNDO
Best Classical Act
Australian String Quartet
Australian Vocal Ensemble (AVÉ) feat. Katie Noonan, Fiona Campbell, Andrew Goodwin and Andrew O'Connor 
Ensemble Offspring
Sydney Symphony Orchestra
Tasmanian Symphony Orchestra
Best Jazz Act
Cigany Weaver 
Grievous Bodily Calm 
Hiatus Kaiyote
Mildlife
Shaolin Afronauts
State and Territory Awards
A local NLMA: Industry Achievement Award winner will be revealed at each event on the night. 
NSW – Presented by 2SER
Best Live Act in NSW
Presented by 2SER
1300
Body Type
DMA'S
Dust
Ngaiire
Best Live Voice in NSW
Andy Golledge
Budjerah
Georgia Mulligan
Milan Ring
Vera Blue
Best Live Venue in NSW
Hoey Moey, Coffs Harbour
Oxford Art Factory
Phoenix Central Park
The Enmore Theatre
The Great Club
Best Live Event in NSW
Presented by Oztix 
Dashville Skyline
Groovin' The Moo
Mardi Gras Fair Day
Summer Camp Festival
Yours & Owls Festival
VIC – Presented by SYN
Best Live Act in VIC
Presented by SYN
Amyl and the Sniffers
BIG WETT
Emma Donovan and the Putbacks
Floodlights
King Gizzard and the Lizard Wizard
Best Live Voice in VIC
Presented by Music Victoria
Emma Donovan
Georgia Maq (Camp Cope)
Julia Jacklin
Sampa The Great
THNDO
Best Live Venue in VIC
Brunswick Ballroom
Forum Melbourne
Northcote Social Club
Shotkickers
The Night Cat
Best Live Event in VIC
Presented by Oztix
Golden Plains
St Jerome's Laneway Festival
Meadow
Meredith Music Festival
Rising Festival
QLD – Presented by 4ZZZ
Best Live Act in QLD
Presented by 4ZZZ
Ball Park Music
Cigany Weaver
Full Flower Moon Band
Jaguar Jonze
WAAX
Best Live Voice in QLD
Asha Jefferies
Jaguar Jonze
Jesswar
Katie Noonan
Marie DeVita (WAAX)
Best Live Venue in QLD
Presented by Red Octopus
Fortitude Music Hall
The Brightside
The Princess Theatre
The Tivoli
The Triffid
Best Live Event in QLD
Presented by Oztix
BIGSOUND
Caloundra Music Festival
Groovin' The Moo
St Jerome's Laneway Festival
Woodford Folk Festival
ACT – Presented by BMA
Best Live Act in the ACT
Presented by BMA
Apricot Ink
ARCHIE
dogworld
Genesis Owusu
Glitoris
Best Live Voice in the ACT
Cormac McKahey (Sonic Reducer)
Keven 007 (Glitoris)
Kim Yang
Lucy Sugerman
Tasha Nauenburg (Bad Lunar)
Best Venue in the ACT
Gang Gang Cafe
Sideway
Smith's Alternative
The Basement
UCLivex – UC Refectory & UC Hub
Best Live Event in the ACT
Presented by Oztix
CBR GRRRLS To The Front
Loading Zone – Sideway
National Folk Festival
Spilt Milk
Stonefest
NT
Best Live Act in the NT
Caiti Baker
Katanga Junior
King Stingray
Ngulmiya
Southeast Desert Metal Band
Best Live Voice in the NT
Aidan Lijanga (Katanga Junior)
Alice Cotton
Caiti Baker
Ngulmiya Nundhirribala
Yirrŋa Yunupiŋu (King Stingray)
Best Live Venue in the NT
Black Wreath 
Darwin Railway Club
Epilogue Lounge & Rooftop Bar
Happy Yess
The Darwin Ski Club
Best Live Event in the NT
Presented by Oztix
Barunga Festival
BASSINTHEGRASS
Blacken Festival
Darwin Festival
Garma Festival
SA – Presented by Three D Radio
Best Live Act in SA
Presented by City of Adelaide
Electric Fields
Slowmango
Teenage Joans
The Empty Threats
West Thebarton
Best Live Voice in SA
Presented by Three D Radio
Alana Jagt
Carla Lippis
Naomi Keyte
Stellie
Zaachariaha Fielding (Electric Fields)
Best Live Venue in SA
Jive
Lion Arts Factory
The Gov
The Wheatsheaf Hotel
UniBar Adelaide
Best Live Event in SA
Presented by Oztix
Adelaide Beer & BBQ Festival
Adelaide Jazz Festival
Harvest Rock
PAK Music Live at Wundenbergs
WOMADelaide
TAS – Presented by Edge Radio 99.3FM
Best Live Act in TAS
Presented by City of Hobart
Grace Chia
Lennon Wells
Luca Brasi
The Native Cats
Threats
Live Voice in TAS
Presented by Simple
Ben Salter
Christopher Coleman
Claire Anne Taylor
Emily Wurramara
Tasha Zappala
Best Live Venue in TAS
Presented by Edge Radio
Altar
Royal Oak Hotel
Simple Complex
The Grand Poobah
The Odeon Theatre
Best Live Event in TAS
Presented by Oztix
Cygnet Folk Festival
Dark Mofo
Mona Foma
Pangaea – a festival of the arts, culture & sustainability
Party in the Paddock
WA – Presented by RTR FM
Best Live Act in WA
Presented by RTR FM
Alter Boy
Dulcie
Spacey Jane
Tame Impala
The Kill Devil Hills
Best Live Voice in WA
Anesu
Brendon Humphries (The Kill Devil Hills)
Carla Geneve
Noah Dillon
Siobhan Cotchin
Best Live Venue in WA
Badlands
Freo.Social
Mojos Bar
The Bird
The Rosemount
Best Live Event in WA
Presented by Oztix
Hidden Treasures – Fremantle's Music Series
Hyper Festival
Nannup Music Festival
RTRFM's In The Pines
WAMFest