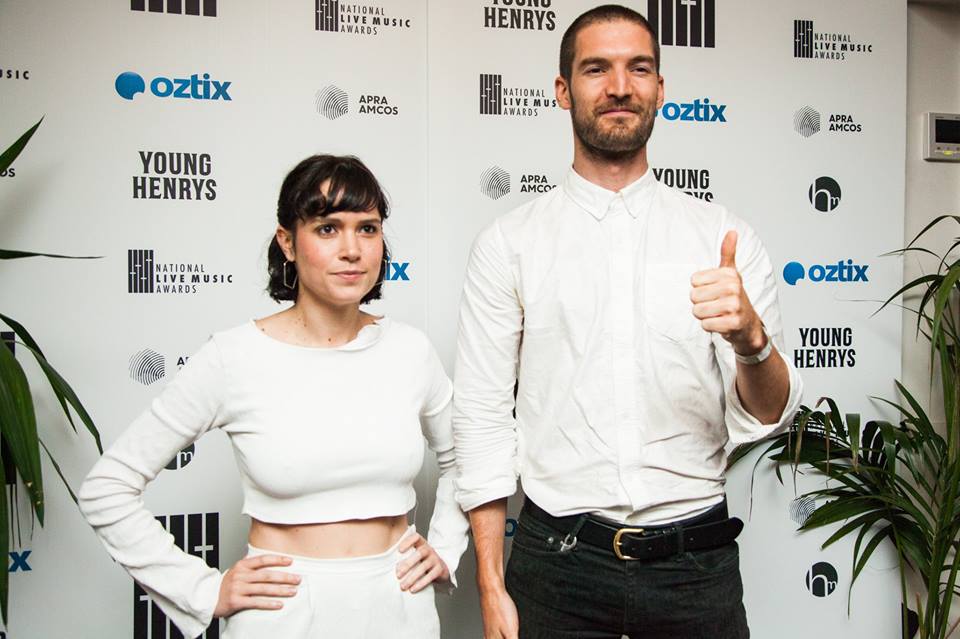 The 4th annual National Live Music Awards is excited to make a run of announcements today for its 2019 event, which will be held around the country on Wednesday 4th December.
Each year, the NLMAs puts on eight simultaneous events, one in every state and territory, with a gala awards night and 7 "satellite" events seeing a run of performances and five awards handed out for that respective state or territory.
The gala event, which to now has been moving cities each year, is live streamed and where all national awards are handed out. Today the NLMAs is excited to confirm its gala event has committed to remain at Brisbane's The Triffid for the next two years.
Mark Gibbons, Head of Bookings at The Triffid, said, "The Triffid is proud to be the home of the NLMAs once again this year and we're looking forward to working with their team in delivering an event worthy of the artists they're giving recognition to. We believe live music is cause for celebration every day; and while that may be an impractical goal, we're thrilled to be able to be part of an annual event that gives a platform to the innovators of our industry."
The stay in Brisbane has been made possible with the support of the venue, our 2018 partners Brisbane City Council & 4ZZZ, as well as our returning partners oztix, who are based in Brisbane.
Seth Clancy, Commercial Director of oztix says, "we're thrilled to be the official ticketing partner of the National Live Music Awards and presenting the venue categories around the country, for the third consecutive year. With the event now calling Brisbane home – as we do – it makes more sense than ever for Australia's largest independent ticketing company to be a part of Australia's largest celebration of live music and the great industry we're a part of."
The 7 satellite events this year will be held in Launceston, Alice Springs, Melbourne, Adelaide, Annandale (Sydney), Fremantle and Canberra, with venues to be revealed later in the year.
This isn't the only major news for today, with the event set to expand the scope of its awards, adding three new genre categories: Indie / Rock, Jazz and Classical. They join the existing categories of R&B / Soul, Hard Rock, Electronic / DJ, Blues and Roots, Pop, Country and Hip Hop.
The two national public voted awards (Best Live Act and Best Live Voice) are being phased out, and in their place, four of the five awards in every state and territory (that's Best Live Act, Voice, Event and Venue) will be public voted for the first time. That's 32 awards nationally, seeing the whole country given the opportunity to celebrate their favourite local artists, music venues and festivals.
Details on how to vote will be revealed later in the year, with the public to be given five nominees in each category to vote for, as chosen on by the NLMAs judging panel.
On the news, Festival Director Larry Heath had this to say, "as we approach our fourth event, it's exciting to finally be able to implement some of our long planned additions to the event, including widening the scope of the public voting and introducing categories like Jazz and Classical to the night, as we aim to make the awards as widely representative of the live scene as possible."
"And we couldn't be more thrilled to be keeping the gala in Brisbane after such an amazing event there last year. We look forward to welcoming everyone there this December.".
Nominees will be announced in late October, and public voting will commence at the same time. In the meantime, potential nominees – including those eligible for the new genre categories – are encouraged to apply for nomination consideration at NLMAs.com.au. Nominations close on August 15th.