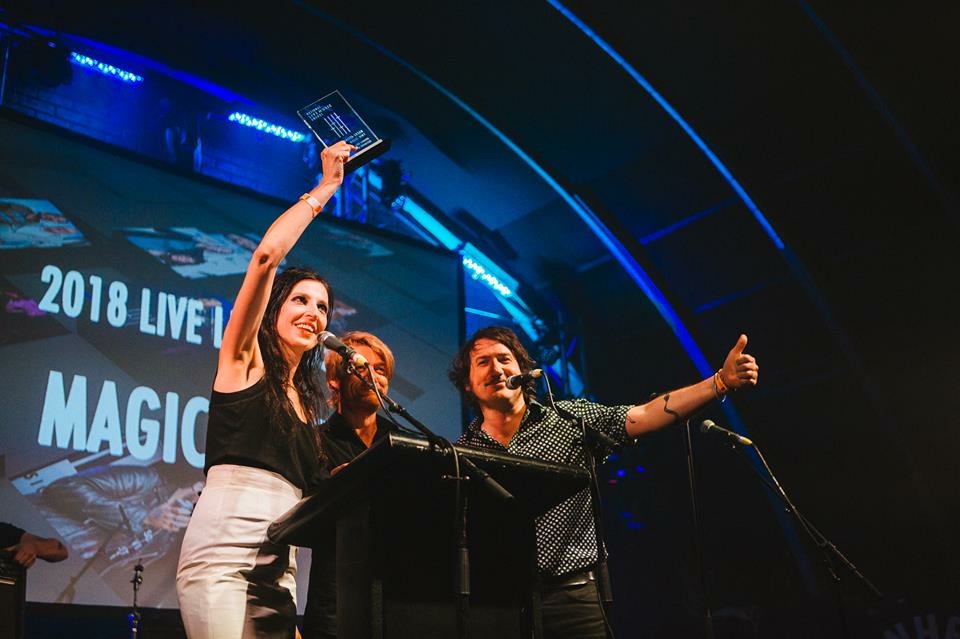 The National Live Music Awards is today excited to confirm the 10 board members who are now part of the NLMAs. And this year, with the addition of an ACT based board member, the awards are thrilled to have, for the first time, a member from every state and territory on its board.
The Board of the NLMAs are responsible for making all decisions regarding changes to the awards, electing a representative jury, and choosing the Live Legend inductee. The vision of the awards, overseen by awards director and founder Larry Heath, is very much steered by the board and the awards are excited to welcome four new members to help push the event forward.
New to the board this year and representing APRA AMCOS is Andrew Tuttle, who looks after Queensland based songwriter and composer members in his role as National Team Leader – Writer Services. Representing Victoria is acclaimed musician Dallas Frasca, who with over 900 shows and 9 international tours under her belt is one of Australia's hardest working live artists.
ACT's first Board Member is Ruth O'Brien,  a singer, songwriter, arts administrator and disability advocate. She currently works for Accessible Arts, Ainslie & Gorman Arts Centres, Women With Disabilities ACT and writes regularly for BMA Magazine. Ruth is also one half of Canberra music duo, Miss Adventure. And finally for South Australia, Sian Walden of Little Acorn Music joins the board. Her company is an artist services business, primarily focused on artist management, with artists like MANE and Tom West among her roster.
The returning members are Aeron Clark, Damien Cunningham, Katie Noonan, Mark Smith, Michelle Padovan and Mike Harris.
The 2019 NLMAs Board:
Aeron Clark (Music Tasmania, TAS)
Andrew Tuttle (APRA AMCOS, QLD)
Damian Cunningham (Elastic Entertainment, NSW)
Dallas Frasca (Musician, VIC)
Katie Noonan (Musician, QLD)
Mark Smith (MusicNT, NT)
Michelle Padovan (QMusic, QLD)
Mike Harris (WAM, WA)
Ruth O'Brien (Artist & Disability Advocate, ACT)
Sian Walden (Little Acorn Music, SA)
This year, the National Live Music Awards will be held this December in 8 venues around the country – one in every state and territory. With these details to be announced later in the year, councils as well as individual venues are welcome to get in touch with the awards should they be interested in hosting the event, joining past cities such as Wollongong, Alice Springs, Launceston, Fremantle and more. Details are available at NLMAs.com.au, or they can email nlmas@heathmedia.com.au for more details.
Nominations are also now open for artists, events, venues and photographers through the NLMAs Website. Applications close 15th August 2019.
For those who want to look back on our past events, video from most of the 2018 events are now available on the award's official YouTube channel, including the entirety of the Brisbane Gala thanks to our partners Netgigs, which saw Baker Boy, Gang of Youths and more win alongside the Live Legends Induction of Magic Dirt.
More details about the 2019 events, to be held in December, will be revealed later in the year.