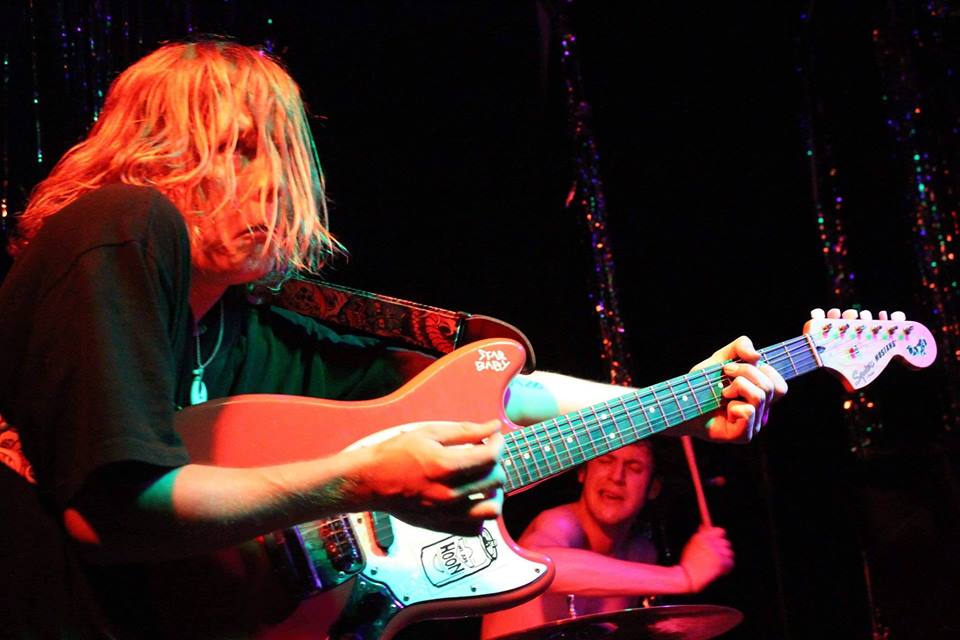 The National Live Music Awards are thrilled to announce the final additions for the 2018 runs of events this Thursday!
In Adelaide, we're thrilled to add Mary Webb to the lineup, while Radio Adelaide's Tom Mann will take on hosting duties. Mary Webb is an acclaimed Adelaide singer-songwriter who writes and plays contemporary acoustic folk music with hints of jazz, blues and classical. Learn more about her on Facebook HERE.
In Wollongong, local rising stars Scab Baby will open the show, and comedian Marty Bright will host. Scab Baby describe themselves as "psych surf garage sludge punk with two tom's".
Meanwhile at the gala, Katie Noonan will be joining Timothy James Bowen on stage for a very special performance. Make sure to watch that LIVE on Netgigs, Facebook or at nlmas.com.au if you can't attend yourself. Dominic Miller will be the host with the most, and Dykes on Mics, Branko Cosic (TAPE/OFF), Photographer Matt Walter and Kellie Lloyd (Screamfeeder) have been added to the list of presenters set to hit the Triffid stage.
Musician RachelRachel will host in Darwin, Sam Sheridan in Hobart, and Chris Endry in Canberra.
Attendees can download programs here: nlmas.com.au/programs and get their hands on tickets here: nlmas.oztix.com.au, except for the Perth event which is door sales only.
Keep an eye on the Facebook Events for further announcements: facebook.com/nlmas18/events.
Brisbane Gala – The Triffid
Magic Dirt
Electrik Lemonade
BUGS
Timothy James Bowen with special guest Katie Noonan
Pink Matter
Alice Ivy
With special guests presenters Jeremy Neale, Jaguar Jonze, Katie Noonan, Dykes on Mics, Branko Cosic (TAPE/OFF), Photographer Matt Walter, Kellie Lloyd (Screamfeeder) and many more.
Hosted by Dominic Miller
Darwin – Darwin Railway Club
David Spry
Stevie Jean
Broadwing
Hosted by RachelRachel
Hobart – Hobart Brewing Company
Rock Challenge presents Next Please
Lazer Baby
Christopher Coleman and The Great Escape
Hosted by Sam Sheridan
Perth – The Sewing Room
Rock Scholars presents Escapist
Big Orange
Tanaya Harper
Hosted by Ali Flintoff (Boat Show)
Melbourne – The Old Bar
Hana & Jessie-Lee (SA)
Skyscraper Stan
Quivers
Hosted By: Alana Wilkinson
+ Special Guest Presenter Caiti Baker
+ Ros O'Gorman Tribute Gallery featuring photos from the late Ros O'Gorman alongside the 5 Live Music Photographer of the Year Nominees
Adelaide – Grace Emily Hotel
Neon Tetra
RMJ
Mary Webb
+ Ongoing presentation of the "Graduation" Gallery from Live Photographer of the Year Nominee Lauren Connelly
And your host Tom Mann
Canberra – The Phoenix
The Burley Griffin
Sputnik Sweetheart
Slagatha Christie
Hosted By Chris Endry
Wollongong – The Music Lounge
Cry Club
Alice Terry
Scab Baby
Hosted by Marty Bright
Tickets to all events are available now at NLMAs.oztix.com.au, except Perth (Door Sales Only). All events are $10 inc bf except Canberra which is free with RSVP through Oztix, and the Brisbane Gala which is $39+bf. $5 from all tickets go to Support Act.
The Brisbane Gala will be available to live stream free to charge through Netgigs, with select events screening the Brisbane awards during the local award showcase events.
For more details about the awards, including a full list of nominees, head to NLMAs.com.au
The National Live Music Awards are presented by the official ticketing partner of the NLMAs, Oztix and the official Beer of the NLMAs, Panhead Custom Ales with additional national sponsorship from APRA AMCOS, Jameson and Sandberg Guitars. State and Territory Sponsorship has been provided by Brisbane City Council, Music NSW, City of Wollongong, City of Adelaide and the Queensland Music Festival.
The National Media Partners for the NLMAs are The Music Network. The state and territory Media Partners are 4ZZZ (QLD), RTR FM (WA), Edge Radio (TAS), 2SER (NSW), Foldback Magazine (NT), SYN Media (VIC) and Radio Adelaide (SA). Additional Support has been provided by Audio-Technica, Nook Events and Netgigs, who will be live streaming the Brisbane event to the world.
For more details about all the nominees head to NLMAs.com.au. 
NATIONAL LIVE MUSIC AWARDS
Where: Brisbane, Perth, Adelaide, Wollongong, Canberra, Hobart, Darwin and Melbourne
When: 6th December 2018 from 6pm
How: Limited GA Tickets available through nlmas.oztix.com.au.
—–
ABOUT THE NATIONAL LIVE MUSIC AWARDS
Now in its third year, the National Live Music Awards is a celebration of Australia's diverse and burgeoning live music scene, awarding over 60 trophies to venues, events, musicians and industry professionals in both state focused and national categories. With 100 judges, 11 board members, this year the awards will be broadcast live on Netgigs, with the gala event in Brisbane and additional showcase events in Perth, Adelaide, Wollongong, Canberra, Hobart, Darwin and Melbourne. The awards will be held on 6th December 2018.