YOU NEVER FORGET YOUR FIRST
The first year of the National Live Music Awards is comprised of eight events – one gala in Sydney and free satellite events in every State and Territory around the country. We're not televised (though we'll be on Facebook Live!) so ANYTHING can happen. We're counting on it! Here's your first taste of WHAT that will be, as we are pleased to reveal the first lineups around the country…
CANBERRA
CIT Music Industry Centre

SEBASTIAN FIELD (LIVE)
MONDECREEN (LIVE)
YOUNG MONKS (DJ SET)
PLUS: Special Guest Presenter Mikah Freeman (The Aston Shuffle)
HOBART
THE REPUBLIC BAR
CALYPSO BROWN (LIVE)
HEART BEACH (LIVE)
THE SLEEPYHEADS (DJ SET)
…and Edge Radio DJs
BRISBANE
THE TRIFFID
SAHARA BECK (LIVE)
CLEA (LIVE)
BANFF (LIVE)
HANA MAKK (MKO SUN, DJ SET)
Plus a VERY SPECIAL special tribute to Fergus Miller (Bored Nothing) featuring members of THE JOHN STEEL SINGERS and MAJOR LEAGUES (LIVE)
With Special Guest Jeremy Neale and DJs from 4ZZZ
ADELAIDE
THE JADE
NAOMI KEYTE (LIVE)
OLLIE ENGLISH (LIVE)
GRENADIERS (DJ SET)
and RADIO ADELAIDE DJs
MELBOURNE
The Curtin

NEIGHBOURHOOD YOUTH (LIVE)
DIDIRRI (LIVE)
LACES (DJ SET)
With Special Guest Presenters Henry Wagons and Bridget Hustwaite
…and more to be announced!
DARWIN
THE RAILWAY CLUB
SERINA PECH (LIVE)
AT THE DAKOTA (LIVE)
TAPESTRY (LIVE)
MANGOHIG (SIETTA, DJ SET)
…and more to be announced!
PERTH
BADLANDS BAR
JONI IN THE MOON (LIVE)
DREAM RIMMY (LIVE)
SCALPHUNTER (LIVE)
RAG N' BONE (DJ SET)
WAM BAM DJs
RSVP for Perth

SYDNEY GALA EVENT – PART OF ARIA WEEK
THE BASEMENT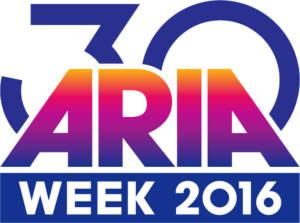 Hosted by KLP and LEVINS with:
HIGH VIOLET (LIVE)
L-FRESH THE LION (LIVE)
TOTALLY UNICORN (LIVE)
LEFT. (LIVE)
COLIN LILLIE (LIVE – All the way from Alice Springs!)
LEAH FLANAGAN (LIVE)
JAKE STONE (ex-BLUEJUICE, DJ SET)
Plus special appearances from:
NGAIIRE
ALL OUR EXES LIVE IN TEXAS
DAN WILLIAMS (ART VS SCIENCE)
FANNY LUMSDEN
Plus more to be announced and plenty of surprises on the night…
Purchase GA tickets for Sydney
Purchase VIP tickets for Sydney
GA tickets to the Sydney gala cost $39+bf and VIP tickets are $69+bf, with $5 from every ticket going to the charity Support Act. VIP tickets will provide you with drinks, food, a pre-party, a reserved seat and access to a VIP section on the night. These tickets are strictly limited! The rest of the parties around the country, however, are totally free.
All events happen simultaneously from 6.30pm on November 29th – except for Hobart which will start at 8.30pm. If you don't RSVP to one of the seven free events around the country, you'll just need to pay $5 on the door – with all that money also going to Support Act.
We can't wait to see you there!